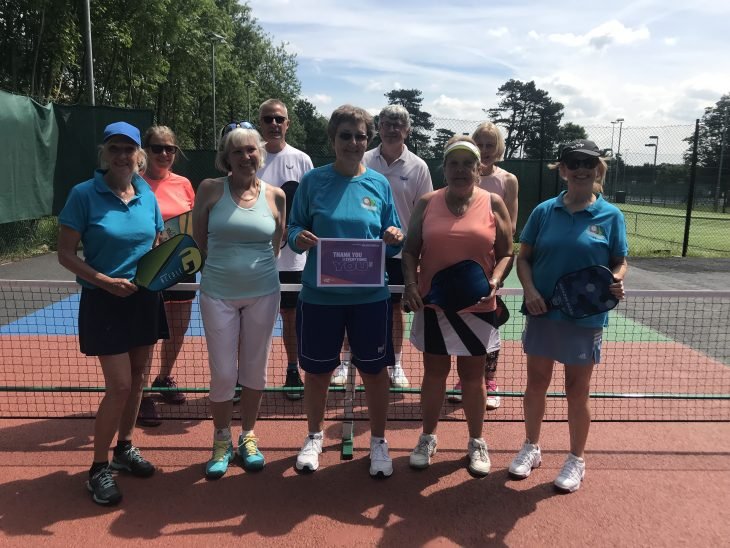 Volunteer Focus – Pam Stoten
The LTA Volunteer of the Year award for Hertfordshire has been won this year by Pam Stoten of Hoddesdon Tennis Club.  Pam has been very involved in growing the game of Pickleball at the club. You might not have come across Pickleball before but it is a fast-growing game from the US which is a mixture of Table Tennis and Badminton.  It's popular with the more mature player, requiring less movement but still plenty of skill.
Pam and her team of volunteers took a disused and overgrown hard court and spent lots of time clearing, tarmacing and painting to turn it into two Pickleball courts. They managed this feat within a month and took time to repaint the club's 2 mini courts as well.  Many players of the game have only played Pickleball indoors and the club has found their new outdoor facilities are proving very popular with players. The Pickleball section of the club now has 53 members who are enjoying the opportunity to play their games in the open air
Pam has proved herself to be a wonderful volunteer and her efforts are greatly appreciated by Hoddesdon.  Herts Tennis are delighted to see Pam win this special award.
The courts before and after: