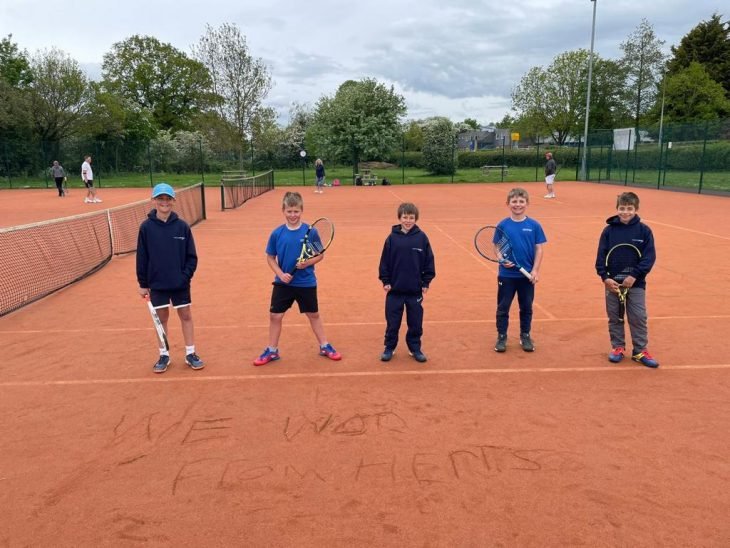 Herts are winners at their 10U County Cup event!
Another successful weekend for our juniors with the 10U teams both storming to 1st place at their County Cup Events!  Both teams demonstrated our Herts values and we are very proud of you.
The boys playing in Group B in Grantham notched up a strong win in their first match against Lincolnshire 6-0.  Later in the afternoon they played Leicestershire winning against them too 5-1.  Sunday afternoon saw them complete the hat trick winning against Northamptonshire 5-1 and bringing a very successful weekend to a close, well done boys!
Team members: Finlay, Huxley, Jasper, Leo, Matthew, Max, Thomas, William and coach Craig Blythe
The girls played their 2 Group B matches in Corby.  They won their first match convincingly against Leicestershire 5 -1. Their second match against Northamptonshire was a little tougher but the girls powered on through taking the match 4-2, tying up a great day of tennis and topping the group, well done girls!
Team members: Adaugo, Amber, Aurelia, Charleigh, Evie, Macy and coach Sammie Williams