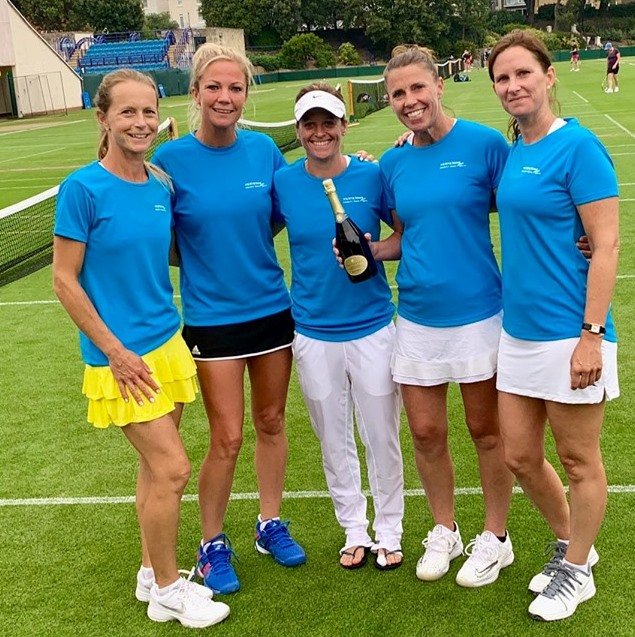 Herts O35 ladies are County Cup runners up!
Our Herts Ladies O35 team had a great weekend of tennis in Eastbourne at the County Cup.
They played their first matches on Friday against South Wales who they beat 3 – 2.  Another successful day followed on Saturday against Leicestershire and resulted in another 3 – 2 win.  Facing the reigning champions Middlesex on Sunday, our ladies had a task ahead of them; they put up a valiant fight and finished with a score of 1 – 3  making them County Cup runners up!  A huge well done and thank you to the team – Sian Southwell-Sander (Captain), Kate Gowar, Kate Peel, Louise Anstead and Sarah Donovan.