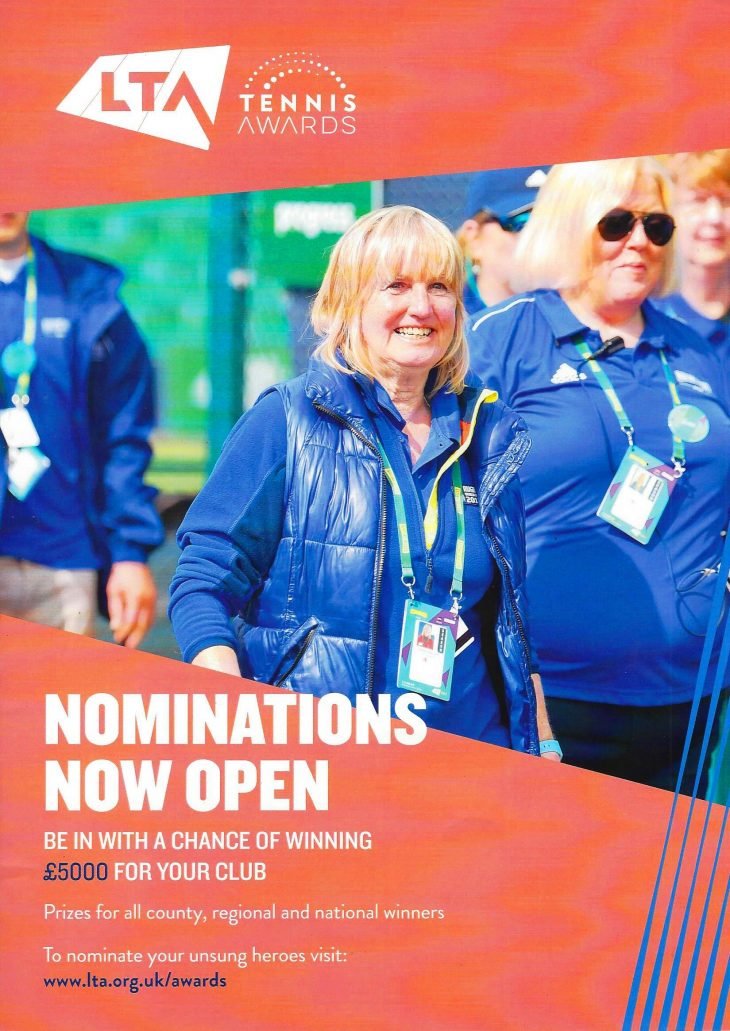 Nominations for the LTA Tennis Awards are now open!
Want to recognise an outstanding individual, club or tennis venue in Hertfordshire?  In collaboration with the LTA we are delighted to announce that nominations for the LTA Tennis Awards are now open.  So if you know someone who goes above and beyond in promoting and supporting our sport within the county, we would love to see them nominated.  The award categories are:
Lifetime Achievement
Volunteer of the Year
Young Person of the Year
Coach of the Year
Official of the Year
Club of the Year
Communities and Parks Award
Education Award
Disability Award
Competition of the Year
County winners will progress to a regional shortlist where a judging panel will select 70 regional winners from across England, Scotland and Wales.  30 outstanding individuals and venues will then be shortlisted as national finalists and be invited to the LTA Tennis Awards national ceremony in July 2020 where 10 overall winners will be crowned.
The LTA reward and recognise winners at each stage of the process as follows:
County Winners: Certificate and cash or voucher prize of £25
Regional Winners: Tickets to an LTA Major Event and an on-court trophy presentation
National Finalists: Invitation to the LTA Tennis Awards National Ceremony at The Championships, Wimbledon and a pair of Centre Court tickets.
Nominations are now open online and close on 30th November 2019.  To make your nomination, go to www.lta.org.uk/awards.  Shortlisted nominees will be invited to a celebratory awards dinner early next year.
Some of our 2018 winners: