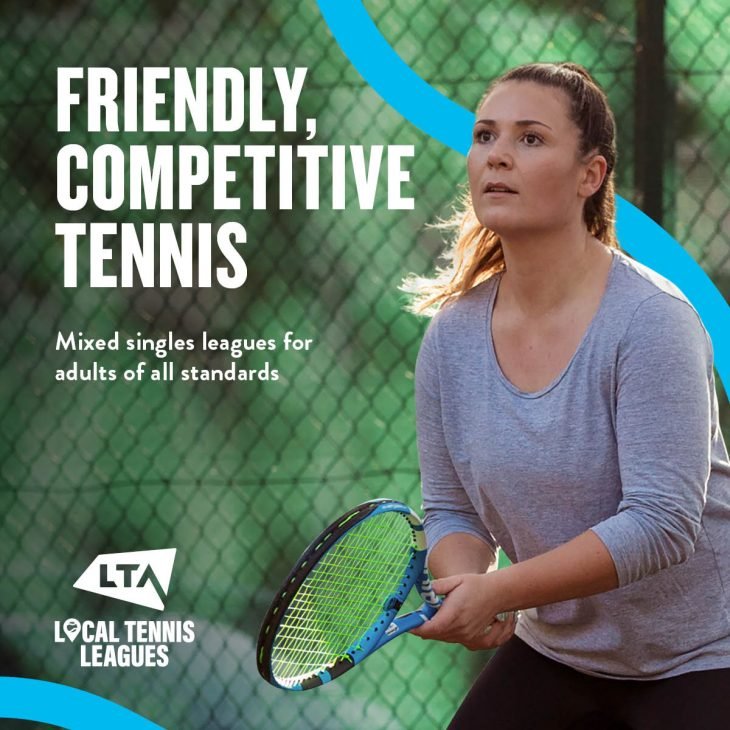 Local Tennis Leagues is coming to Watford Parks
For those who want to play friendly, competitive tennis in their local park, we can provide the platform to help you get started.
So whether you're beginning your tennis journey or are a master on the court, don't hesitate to join the Watford Parks Local Tennis League. Sign up now to start playing some fun, competitive tennis on a park tennis court near you. The next league starts from the 2nd September.
How it works
• Simply sign up before 30th August. It costs just £18 which guarantees you a minimum of six matches.
• Players are organised into groups of 6 to 8 players of a similar standard
• It is a mixed sex, singles league
• Groups are put together by standard and there can be any combination of men and women in a group.
• Contact details are emailed and posted to each player's account page the day before the Round begins
• Players arrange their own matches and can book courts at any of the four parks across Watford all boasting good quality tennis courts.  Courts are located at Cassiobury Park, Lea Fam Recreation Ground, Oxhey Grange Playing Fields and Orchard Park.
Local Tennis Leagues is an LTA initiative based in Watford parks providing a mixed singles leagues for adults 18+, of any standard. There are already thousands of players in hundreds of Leagues across the UK.
Whatever your standard, we'll find you great matches.
How do I sign up?
1. Simply create a profile and tell us about your tennis experience by filling in this questionnaire. You will also be able to choose your Local League at this point.
2. Visit the Watford Parks league page where you can sign-up and pay the fee for the upcoming Round.
3. We will then match you with 6-8 players of your standard (you will receive contact info via email the day before the Round begins on the 2nd September).
4. You arrange the matches when and at which ever Watford Park Tennis court you like. Court bookings are made via the Watford Park Tennis Booking website
5. Enter your match results online.
6. Win prizes along the way!
If you need more information about the Leagues, please see the FAQs.