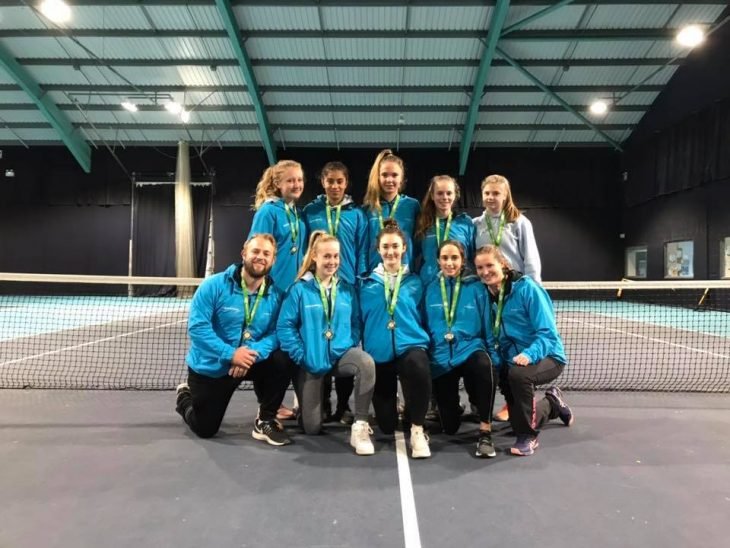 U18 Girls gain promotion at the County Cup
The U18 County Cup took place this weekend and our teams were busy doing a grand job representing their county.
The girls were playing in Group 2a and were based in Barnstaple for the weekend. On Friday they played Dorset and came away with a great 6-3 win over Dorset.  Saturday saw them claim another good 5-4 win over Avon.  With success on 2 out of the 3 days, the girls were delighted to win the group with a 6-3 victory over Somerset, this means that next year they will be back in Group 1.  Well done and thank you to players: Anya, Catherine, Dascha, Francesca, Jess, Mafalda, Marelie and Natalie and captains, Sammie Williams, Ben Roberts-Law and Teresa Lilley.
At the other end of the country, the boys were in Group 2b in The Wirral. They started their tournament very well with a win of 6-3 over Warwickshire on Friday. Another great day on Saturday saw a win of 6-3 this time over Cheshire.  The boys started their matches on Sunday with great expectations but unfortunately they were beaten 5-1 by Middlesex giving them a 2nd place finish in the group.  Many thanks for your hard work to our players Andre, Alex, Ben, David, Joel, Michael, Myles and Oliver and captains, Jamie Evans and James Buswell.