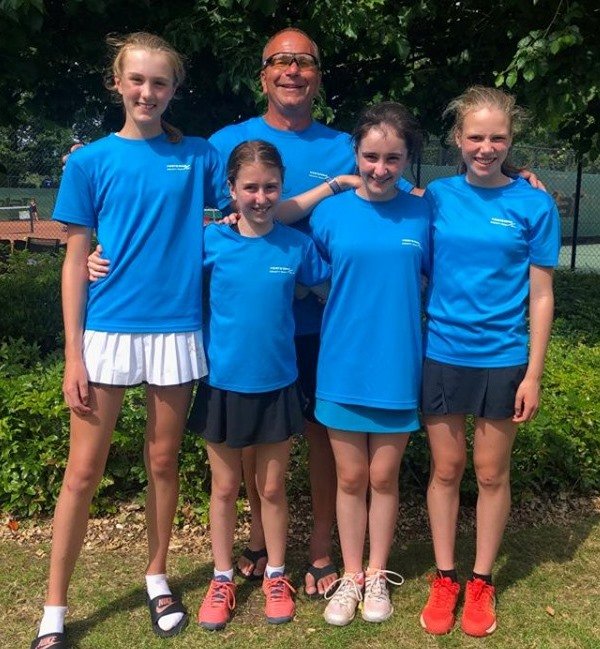 County Cup action for Herts teams at the 12U qualies
Herts teams had a great time playing at the 12U County Cup qualies this weekend.
The boys playing in Swindon had a very successful day on Saturday beating firstly Devon 8-0 followed with another 8-0 win in the afternoon this time over Wiltshire.  In the play offs on Sunday, the boys played Cornwall winning 8-0.  Unfortunately the winning streak came to an end with their play off against Gloucestershire, 2-6.  However this still gave them an excellent 2nd place finish, well done boys! – Alexander, Enrico, Nicholas and Theo and coaches Ben Wilsher and David Stevenson.
Our girls were playing at Bisham Abbey and had a very successful weekend.  Saturday saw them play Surrey in the morning, beating them 6-2 and Berkshire in the afternoon beating them 8-0.  On Sunday the wins continued firstly over South Wales 8-0 and then Oxfordshire 8-0 giving them a top place finish and a place in the finals in 2 weeks time! A huge effort – well done girls! – Ava, Erin, Jody and Marelie and coach Ian Zellner.