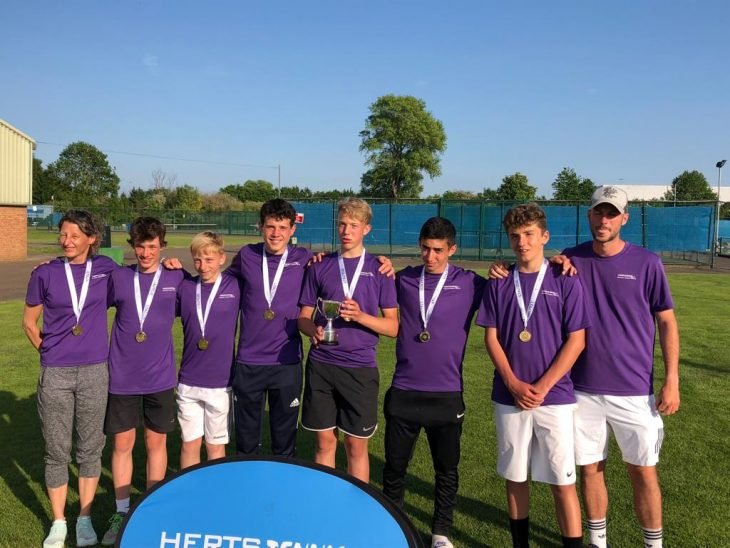 Herts boys are winners of the 14U County Cup!
Huge congratulations to our 14U Boys County Cup team who won the title in Nottingham this weekend!
The boys started the weekend playing against tough opponents Middlesex who they beat in a tie break shoot out and following on from that they had a very convincing win over Cheshire 5-1.  The next day the boys met Surrey and after another tie break shoot out they once again emerged victorious.  On the final day, the team faced the winners of box B – Kent and came out with a superb 4-1 win resulting in the taking of the trophy!  Well done boys you have done Hertfordshire proud!! Many thanks to our brilliant players Ben, Christopher, Fabio, Ivan, Joe, Sam and their coaches, James Thomas, Chris Martin and Teresa Lilley.